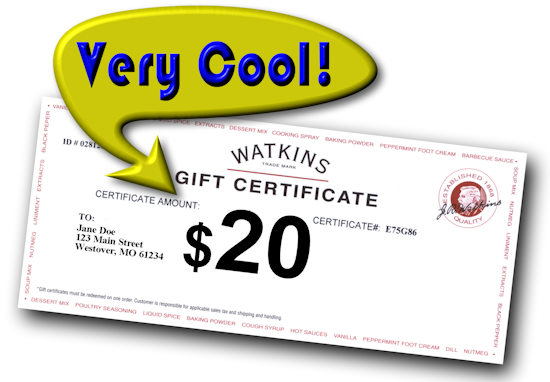 Free $20 gift certificate if you sign up in February! Check out the New Consultant Action Challenge too.
Low sign up fee and flexible schedule; no auto ships
With this membership:
a FREE e-commerce web site (transactional selling web site),
a FREE recruiting web site,
access to a FREE training web site,
and a FREE listing on our "Find a Watkins Consultant" web page where customers look for local reps.