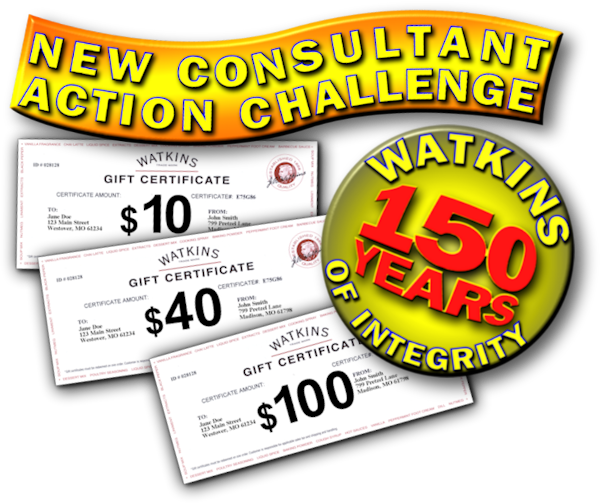 2018 has arrived and Watkins is celebrating 150 years in business providing natural products since 1868!
The New Consultant Action Challenge has been EXTENDED through March of 2018! Thousands of dollars of Watkins Gift Certificates have been given out to hundreds of new Watkins Consultants and we are excited that this program will continue through the first quarter of 2018! Combine this with the January 2 for 1 Sign Up Special and you have a great boost to start the new year!
Join our celebration by signing up as a Watkins Consultant now and you could receive $150 of gift certificates to buy Watkins products!
Find out the details and sign up at http://www.RespectedHomeBusiness.com/335001
View our monthly product specials and master catalog http://www.timelessintegrity.com/prices
If you'd like to order Watkins products and not become a Consultant  place your order at my secure web site http://www.JRWatkins.com/consultant/eleisiawhitney